Appliance Repair Services Frisco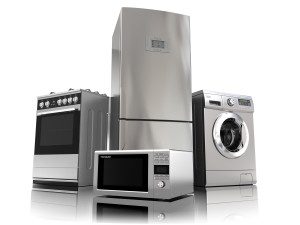 If you have an appliance that's acting up or on the blink, we're here and ready to help. We offer prompt, reliable service on repairs for all types of appliances from all leading manufacturers, and our experienced team can handle virtually any task with precision and efficiency.
For all your appliance repairs and maintenance, depend on the experts at Abel Appliance Repair! Give us a call today. If you should have any questions or would like to schedule an appointment, please give us a call using the information listed above.
We look forward to hearing from you.
All Makes & Models Appliances Service & Repair
Most Major Appliances
Refrigerators
Washers & Dryers
Garbage Disposals
Ice Makers
Ranges
Ovens
Sub-Zero
Freezers
Microwaves
A service technician will answer all calls 7 days a week, 8am-8pm.
Emergency Service Calls Answered 24/7
Request an Estimate Today!