Frisco – McKinney, Texas Refrigerator & Ice Maker Repair
Abel Appliance Repair is considered to be the best choice when it comes to refrigerators, Sub-Zeros and ice maker repair service in far North Texas. Due to our hot summers and sporadic weather changes, Sub-Zeros and refrigerators often work overtime causing excessive wear and the need to replace parts.  Anytime a refrigerator stops working it becomes a family emergency. Milk, meat, and even medications are no longer usable in only a few short hours.  Our technicians answer calls directly and are quick to respond as well as equipped to handle all types of refrigerator, freezer and ice maker repairs.
At Abel Appliance we fully understand the importance of meeting all of our clients appliance repair needs.  Our goal is to meet and or exceed customer's expectations and that is how we base our success. We have hundreds of testimonials from clients who have experienced our ability to repair Sub-Zeros and refrigerators.  We take great pride in our reputation for awesome customer service and value the professional relationships we have established with our many customers over the years. If you have a Sub-Zero, refrigerator or ice maker that isn't running up to par consider calling Abel Appliance Repair Frisco before deciding to replace.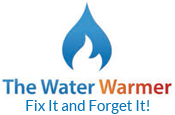 The Frozen Refrigerator Water Line Fix
If you are experiencing frozen water lines – and have been paying for expensive service calls time after time – we may have the FIX for you.
Our innovative and cost-effective solution provides a long-term fix for frozen water lines to restore reliable delivery of fresh water from the fridge. It is called The Water Warmer  and it can resolve your frozen water issue so that you can enjoy free-flowing water like the day you first bought your refrigerator.
Based in Carrollton, Texas, we ship nationwide to help homeowners across the country get back the convenience and proper performance of their water dispensers.
Your refrigerator is the busiest appliance in your kitchen, one your family relies on for fresh, flowing water. Never again be frustrated by frozen water issues with our innovative and cost-efficient technology. The Water Warmer defrosts your frozen water line so that you don't have to call a handyman to fix your refrigerator with costly repairs.
For more information and to order please visit our website – TheWaterWarmer.com.